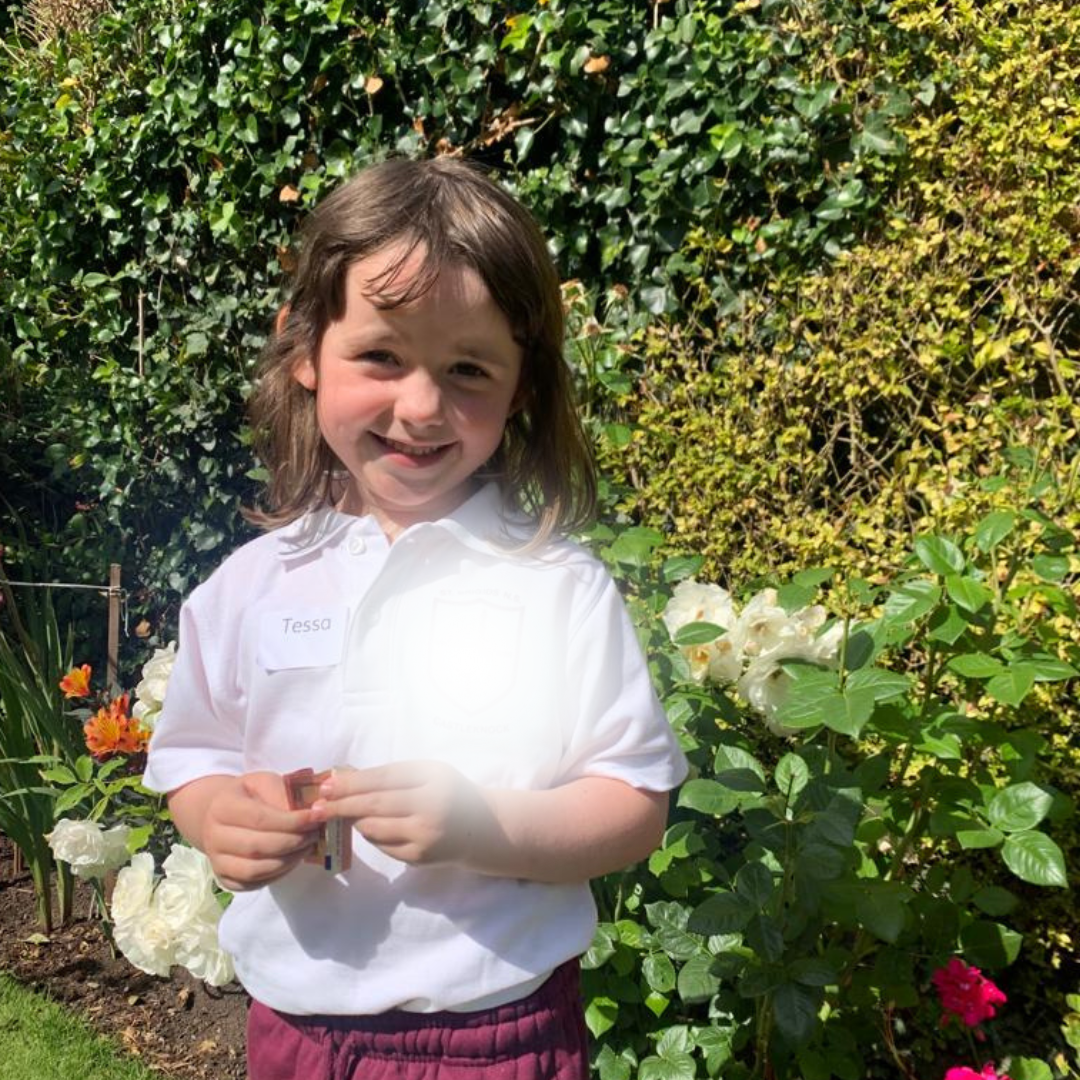 By her Dad Mark
Tessa was born in 2017, the youngest of four, and she was diagnosed with neuroblastoma 14 months later, just after Christmas 2018. She had a tumour in her central nervous system and it had metastasised behind her eye, which is how we knew that there was something wrong.
We were told that she had a 40-50% chance of survival and that was very difficult to hear. Tessa underwent 18 months of frontline treatment and thankfully that went very well. She responded very successfully to the chemotherapy and her scans were clear even before stem cell transplant. She also had a kidney removed, to get most of the tumour out. That was a very stressful time, even though it went well. We were fortunate that the frontline treatment was done before Covid, so that we could have other family stay overnight with Tessa sometimes. The uncertainty coupled with sheer exhaustion are some of the hardest things to endure.
Tessa also had immunotherapy, which increased her chances by a further 10-15% and that also worked well for her. Radiotherapy was worrying at the time, as we were told that it could affect her growth and spinal development. At all stages of treatment you feel that you have to make difficult choices. Reading material from the internet can be scary and it's all overwhelming as a parent from a non-medical background to trust the process in place. Online parent networks can be very helpful to reassure you that you're not making the wrong decision.
We researched further treatment abroad and decided to opt for a clinical trial in Sloan Kettering in New York. There wasn't a lot of conclusive evidence of efficacy and the hospital here warned us that it would be stressful to be away, as well as being very costly. Sloan Kettering were honest and told us that it was a clinical trial, not a proven treatment. But it would mean that a lot of neuroblastoma experts assessing Tessa and monitoring her progress. You look under every stone…religion…medical advice…and I feel that there's no right or wrong when it comes to clinical trials…it's so hard to make these decisions.
You feel highly unlucky to be in that situation, but you just have to get on with it as a parent. You spend a lot of time scratching your head, you'd rather take the illness yourself. It doesn't kill you, but it doesn't make you stronger either, it's brutal. I don't think you ever fully get over it but you have to learn to go on.
The hospital gave us good advice that we should be honest with our other children during the treatment and that helped to normalise it for them. The other kids dealt with it surprisingly well.
Tessa is the happiest kid in the world. She's five and a half now, in Junior Infants and enjoying life. She's a little behind in terms of her physical development and her energy levels are a bit lower than her peers but it's not holding her back. You move on to the next stage and the next challenges of parenthood and you constantly remind yourself how fortunate you are.