Thank you for choosing to support Childhood Cancer Ireland.
On average 353 children, adolescents and young adults (aged 0 – 24 years) are diagnosed with cancer every year. That is seven children or young people every week
As a parent-led charity, we understand that a diagnosis of childhood cancer has a devastating impact on the entire family.
We help to ease the burden of diagnosis and treatment on children and their families by raising funds to provide practical and emotional supports.
Upcoming events
Will you scale the dizzying heights of Croke Park this year for Childhood Cancer Ireland? On 6th May 2023, our team will abseil from Croke Park Stadium, the third highest stadium in Europe.
Walk, jog or run on Sunday 4th June to help raise vital funds for our services and experience the magic of this special event.
Below, you will see some of the ways you can support our work. You can also check out our events calendar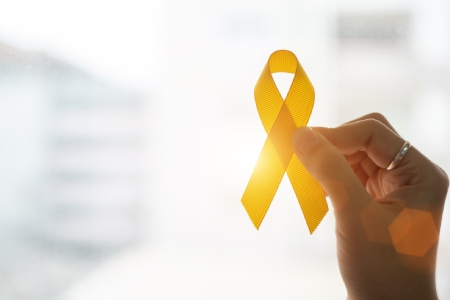 Fundraising Pack
If you are running an event or online fundraiser for Childhood Cancer Ireland, please get in touch for your fundraising pack.
You can request a sponsorship card or fundraise online. Don't forget to tag us so we can share!
Set Your Own Challenge
There are absolutely no limits here! Your challenge is individual to you so it can be as big or as small as you like. You could decide to run / walk / cycle or swim a certain distance or you might like to include all of the family and set a distance target that everyone can get involved in.
Once you've decided what your challenge is, set a fundraising target (there is no minimum amount) and begin fundraising online.
There are a number of online platforms that are very easy to use, including iDonate, Facebook,.. Or we can send you a traditional sponsorship card if you prefer.
Start promoting on your own social media and don't forget to tag us @chilhdoodcancerire so we can support you!
Carry a Bead
Are you taking part in a special event or personal challenge, like a marathon? It's an amazing personal achievement but why not make it even more special by participating in aid of Childhood Cancer Ireland!
We can provide you with a fundraising pack and would love you to carry one of our very special Beads of Courage
Beads of Courage enable children to tell their story using colourful beads as meaningful symbols of courage that commemorate milestones along their unique treatment path.
These symbolic Carry beads are a great addition to your fundraiser and can easily be tied to your laces. The Carry beads provide additional motivation to both you and a child undergoing treatment for cancer, who will receive the second bead.
We also have Team Carry beads available so if your running club or sports team are taking part in an important game or race why not consider fundraising for our Foundation and show your support for children with cancer.
For more information or to get involved email: [email protected]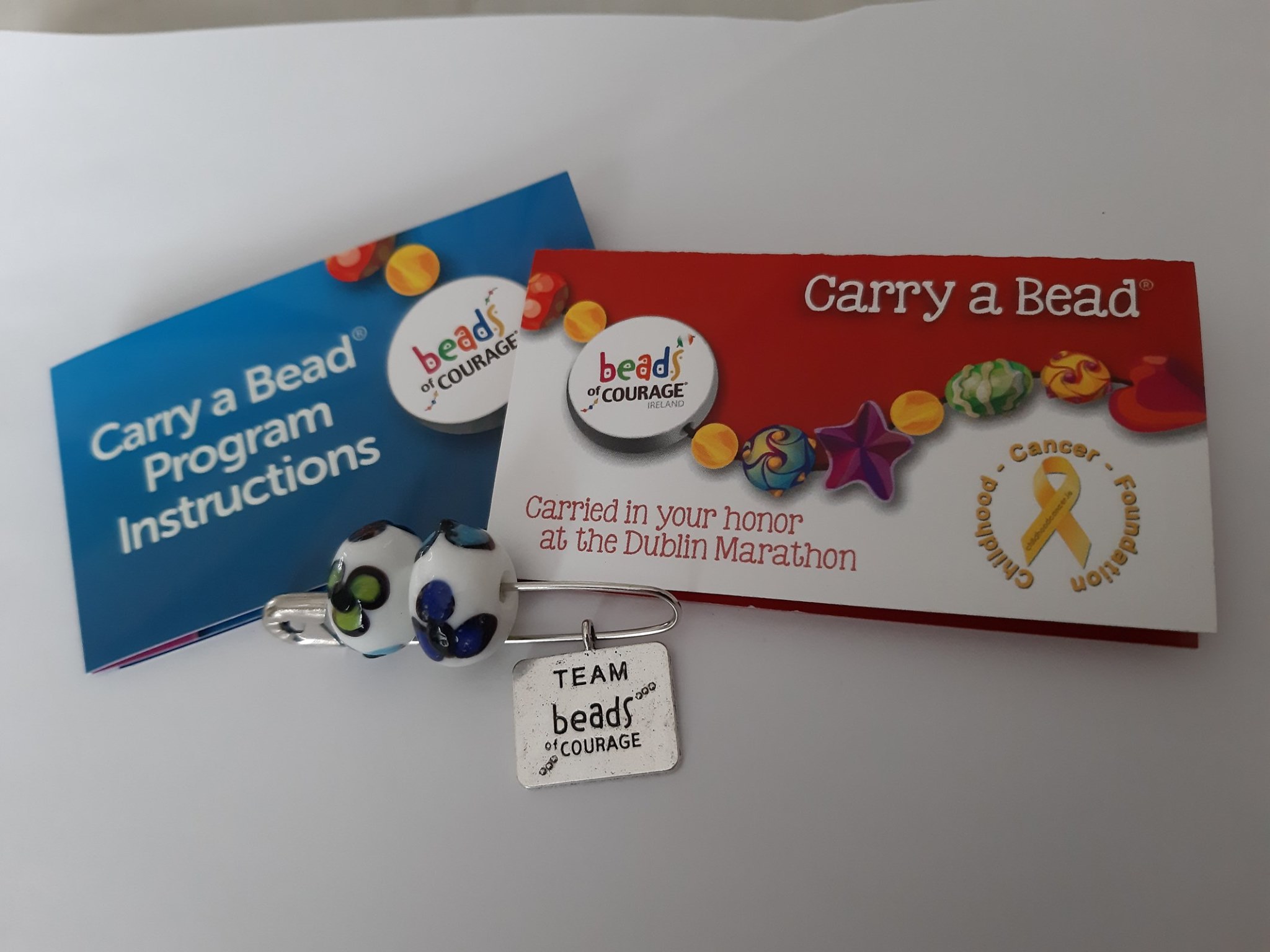 Other Fundraising Ideas
There are so many ways to support us.
Hair donation
We also have lots of children and adults who donate their hair to make wigs for other children, adolescents and young adults with cancer. We love receiving your photos or before, during and after!
Tesco Community Fundraising
You can nominate as a charity in your local Tesco – ask at the Customer Service desk.
Birthday Fundraiser
Why not ask friends and family to donate to Childhood Cancer Ireland in lieu of birthday presents? This works really well on Facebook and, as always, don't forget to tag us!
Nominate Childhood Cancer Foundation Ireland in Your Workplace
Many companies ask staff to nominate a charity to benefit from their Corporate Social Responsibility Programme. Please consider nominating us.