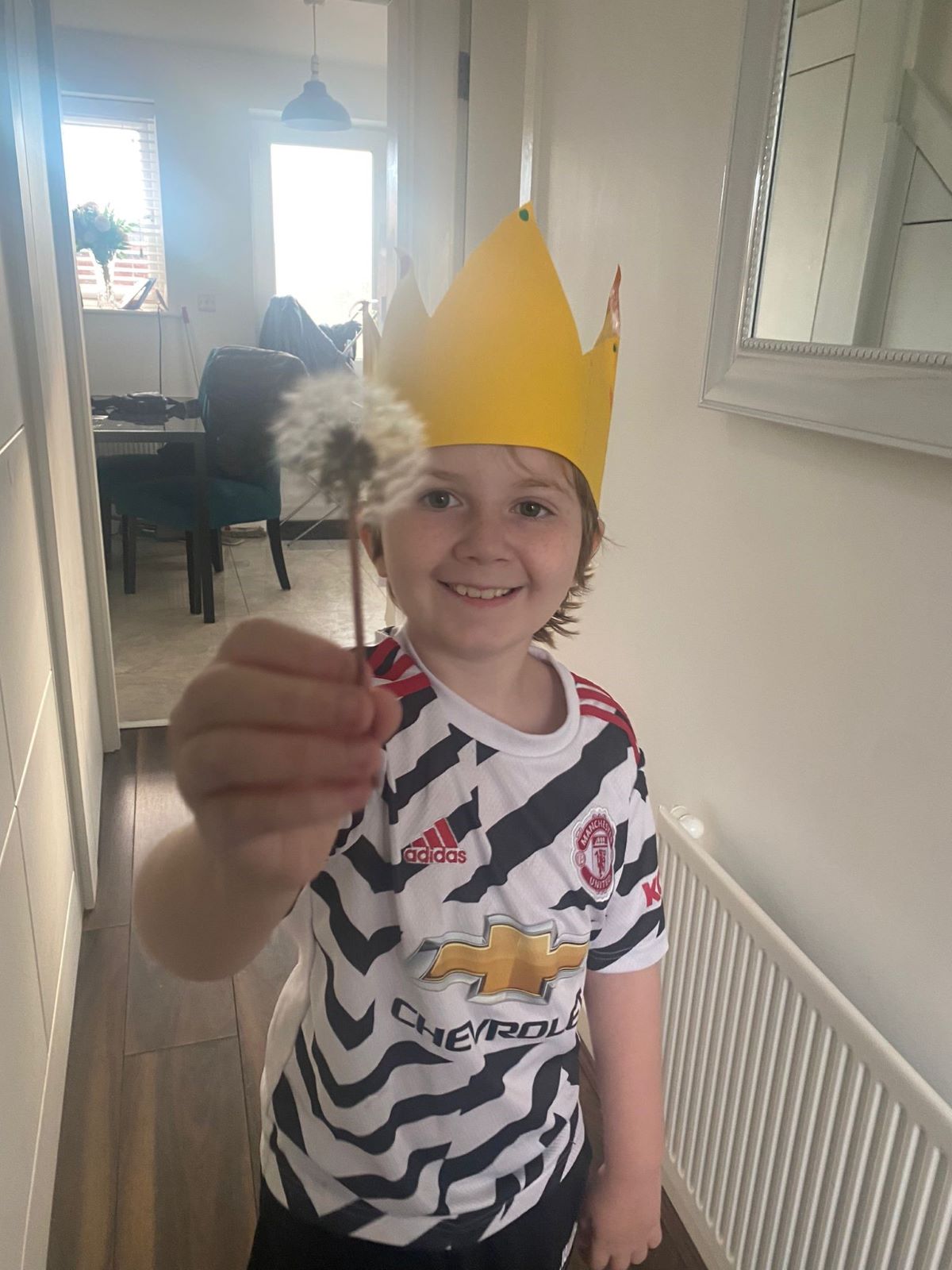 April started a bucket list when she first relapsed. It's a long list and getting onto the Late Late Toy Show has been on it since the beginning. She's so excited for Friday night – we all are. She has her clothes picked out and we are arguing over who goes with her, as only one parent can go because of Covid!
To appear on the Toy Show is every child's dream – it's still my dream! She has applied every year for the last few years so this is very special. She'll be driving onto set on an electric tractor – which suits her perfectly as she's a real tomboy. She loves gaming and football. She'd play Fortnite day and night if she was allowed.
April has been around the world and back, she's seen more in her nine years than I have in my 30. It's very difficult writing a bucket list with your child but we don't let it show because it's exciting at the same time. We know why we're writing it, but we think about that at other times, when we're by ourselves.
April was diagnosed with Neuroblastoma in 2015. She went through frontline treatment for a year but relapsed after only two months. We knew then that the prognosis wasn't good and that the treatment she was on was to prolong her life but she actually did really well on it and was cancer free. She finished another two years of treatment in December 2018 and she had a fantastic year after that. She turned into a tomboy and played out with the boys on the road. She was out on a bike or scooter every chance she got. Life was really good.
In December 2019, we ticked another item off the bucket list with a trip to Lapland. We had three magical days, it was amazing. She was so well and we had scans just after she came back that showed she was doing ok. But five days later she had a stroke and it was devastating.
When we got to Crumlin they thought that she could possibly be brain dead. To hear that was absolutely horrific, I can't even explain it. When the doctor told us, I thought about the hug April had given me that morning before I went to work – I could feel her arms around me – and I was afraid I'd never feel that again.
They sent a scan to Temple Street to see if they could operate and they did operate later that night. Unfortunately, they found that she'd relapsed again. We spent Christmas in hospital, with April not even able to open her eyes.
We had already had devastating news when she had relapsed the first time, but she'd had three really good years. She had no cancer left, and although we knew there was a high probability it would return, we were convinced it wouldn't.
We went home after nine weeks to a whole new life and a house that was not really equipped for it. But April is doing well now. She's lost the use of her right arm and she uses a wheelchair, although she can walk short distances.
The treatment April is on now is keeping her well but we have to stop that in February. She can only have 24 rounds as it carries a risk of secondary cancer. We'll have a meeting with the hospital in the New Year and we don't know what's to come after that. The fear is there but we try to live for today and her list helps us do that.
We have been to some amazing places. We went to Disneyland and April swam with dolphins. She wanted to fly a plane so we did pilot training and she got to fly a virtual plane. She's been to Old Trafford and the big one…we just got a dog! She wanted to be at our wedding, which we unfortunately had to cancel because of Covid, but we had a ceremony in our sitting room, just the three of us and it was beautiful and then we were able to get married officially, with April front and centre.
We've always focused on her quality of life and that was all taken away for a while after her stroke but we've made sure she enjoyed life again as soon as she could. April will be nine on 29th November and she's so amazing, you'd never realise everything she's been through if you met her.