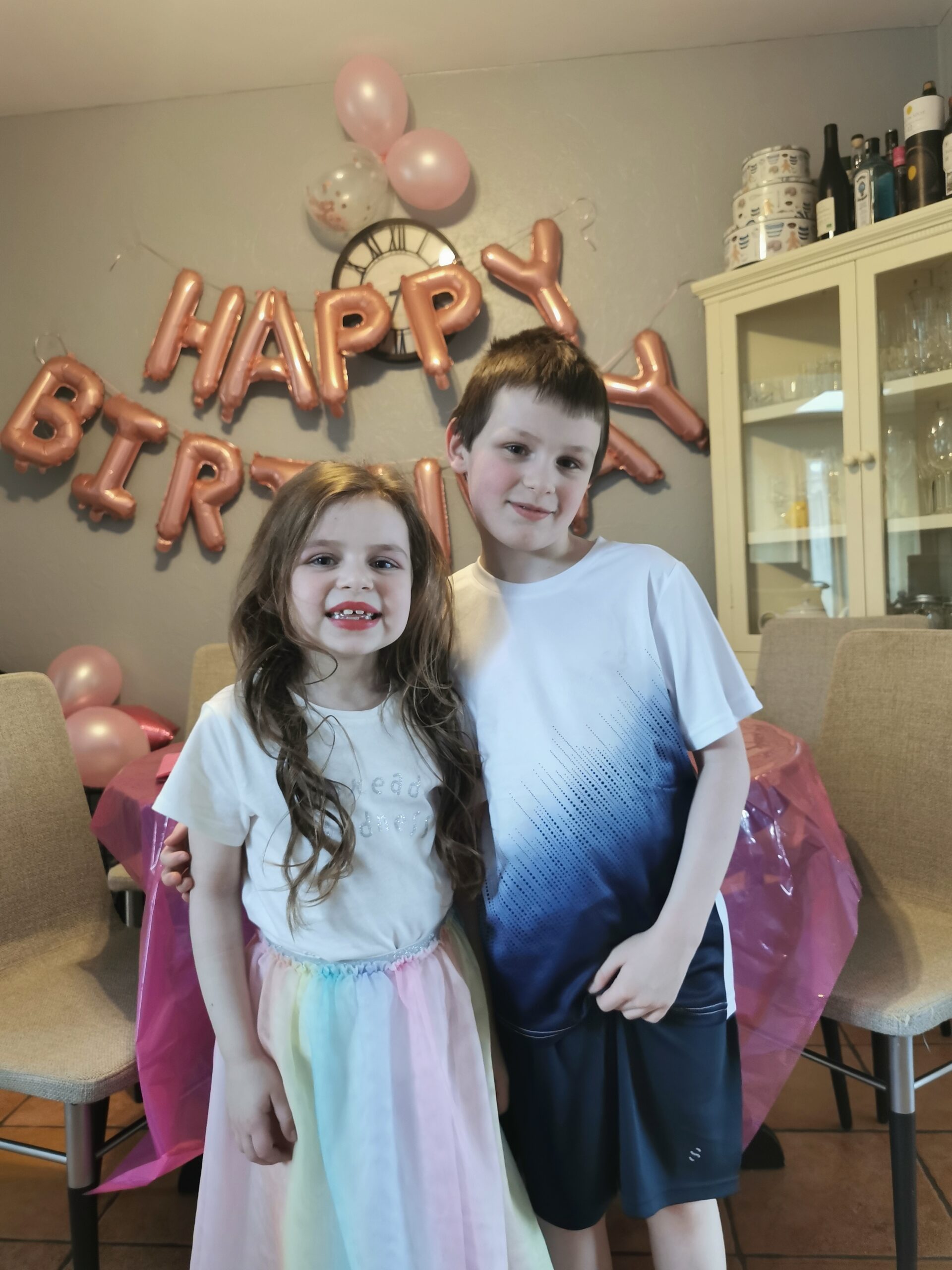 If you met Ella today you would have no idea what she has been through. She loves to play with her friends and her big brother Jacob. She loves cycling, movies and art and swimming. Ella couldn't swim for more than three years during her treatment, so this is a huge highlight for us.
Ella's story started in late June 2015, when she was four months old. I felt a lump under her left rib cage and brought her to A&E. We discovered she had a tumour on her kidney and she was transferred to Crumlin. Jacob was 2.5 years old at the time and it was very hard for us to leave him and focus so much attention on Ella.
Ella was diagnosed with Bilateral Wilms tumour (cancer in both her kidneys). One of the tumours was nearly 1kg in size and she was a mere 7kg. We will never forget that day. We were numb and so saddened that our baby girl was going to have to go through so much to stay alive. She started chemotherapy within four days.
I can't describe how that felt, putting poison into our 4-month-old baby. Unfortunately, nothing was working and she had one kidney removed when she was 6 months old. More treatment followed, but we then discovered that the second kidney had to be removed.
It was one of the toughest decisions we have had to make. We were thrown into the world of dialysis. Her little body didn't know what was going on and she was extremely ill. We were fully trained how to do her dialysis at home and we started her routine of up to 10 meds a day, a renal highly restrictive diet, fluid restriction and 12 hours minimum of dialysis at night, 7 days a week.
Kids that are on dialysis have a yellow / grey tinge to their skin due to the amount of toxins in their body. When you don't have kidneys, you don't grow, so Ella only grew 1cm in 19 months. It wasn't easy for her, but she was such a little trooper and would always see the positive in everything. We tried to keep positive around her, but we also let her know that we understood this wasn't fair and she was allowed to be annoyed when she felt that way.
When it came time for Ella's kidney transplant, I had a feeling in my gut that I was going to be a match. I think after all she had been through, we deserved it! She had the transplant four years to the day from her initial cancer diagnosis, which changed the date into a positive date for us.
We celebrated Ella's second 'kidneyversary' on the 1st July 2021. Ella has grown over seven inches and put on over 8.5 kilos, bringing her back to normal range for her age. It's been such a joy to see her eat and grow.
I felt for Jacob through all of this. He had to learn to adapt very quickly to us being gone and often staying with family. We missed him and he missed us. The morning Ella went into hospital for her second kidney removal, Jacob had to come home from school feeling sick, but it was anxiety / worry about Ella. He was only five at the time and it really isn't something he should have had to worry about.
Ella has around 2,000 Beads of Courage and she is very proud of them. They show what she's been through. She had a tough time getting bloods taken after her transplant but through the beads and play, we were able to give her back some control and she gets them done now no problem.
It's been a tough road for Ella and we know that at some point in the future she will need another transplant but for the moment, we are enjoying life and doing as much as we can. Ella is nearly finished junior infants and we are so thankful to all the teams that helped save our daughter. Ella's big brother Jacob has been the best through all of this. Always there for his sister and so understanding for his age. We are so thankful to our amazing support team of friends and family that have surrounded us over the years.