Since 2013 we have worked closely with Our Lady's Children's Hospital Crumlin (OLCHC) to help improve support services for children attending St John's paediatric cancer ward. The ward was completely refurbished in 2013 through a massive fundraising campaign and the Light It Up Gold campaign funded much needed medical diagnostic equipment.
While the facilities for children have greatly improved on St John's Ward since 2013, the same cannot be said for many of the shared care hospitals- regional hospitals where children attend for their cancer care, outside of OLCHC. We are working to improve facilities to help ease the burden on families whose children often spend extended periods of time in isolation for their cancer related care.
Read more about our Shared Care Hospital Project here.
Childhood Cancer Foundation fully funds the Beads of Courage® project on St John's Ward in OLCHC. Beads of Courage is an internationally recognised arts in medicine supportive care programme designed to help children understand and cope better with their cancer diagnosis. We have also extended the initiative by funding an additional programme, Sibling Beads.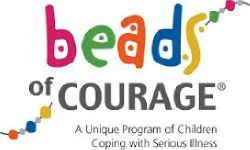 We fund a full-time Play Specialist on St. John's Ward who also administers the Beads of Courage® programme.
Read more about our Play Services here.
We are also currently funding a research project into the use of complementary therapy on children in cancer treatment. This is being carried out in conjunction with UCD School of Nursing and OLCHC.