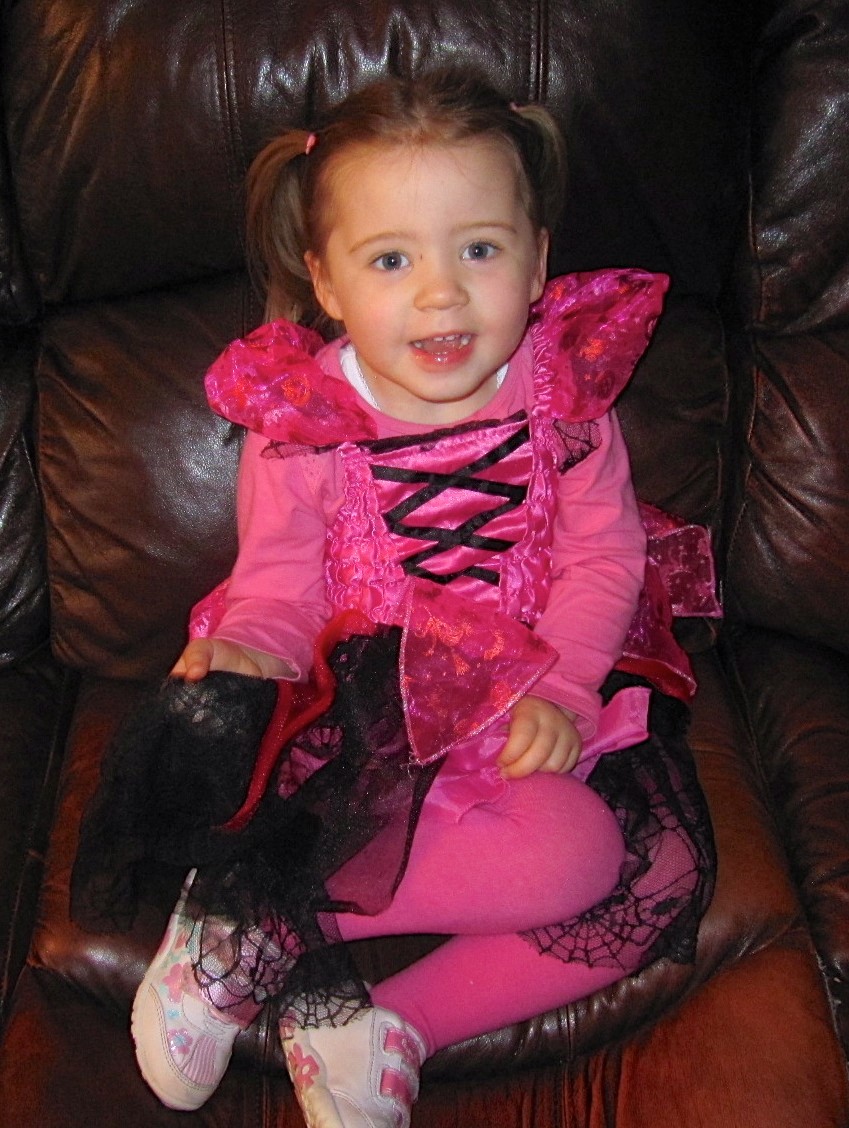 Aoife was the first grandchild on the Hendrick side of the family when she was born in August 2007, and to say her arrival brought an overflow of elated emotion and happiness would be understating by far the impact she had on so many.
As new first-time parents we floundered our way through those early months and no matter the amount of sleep deprivation, the smiles rarely left our faces as Aoife grew and entertained us as her cuteness and personality began to emerge. She was dancing with a mop as soon as she could walk, she was singing notes (tuneless by the way!) as soon as she could talk, and she was mischief wherever she went.
She lit rooms up wherever she went and her enthusiastic desire to do everything by herself was noticed by many – even when it came to first time swimming she just jumped in – that was Aoife all over. She saw sunny days and holidayed in Spain, she saw snowy days and built a snowman, she started Montessori and lapped up the learning and imaginative landscapes shaped by her amazing teacher Lisa. She was loved by so many.
When we were blessed with a second child, Roisin, two years after Aoife was born, Aoife revelled in having a little sister and loved to mind her and sing to her. When Aoife discovered ways to make Roisin laugh, there was no stopping her, and the house performer was born. It was the same when Eoin was born a year later, Aoife would lie with him cheek to cheek, hand him toys and often she would ask – how are the babies? – meaning Roisin and Eoin – Aoife was 4!
We had a magical Christmas in 2011, as Aine and I spied into the living room from the kitchen, we were often over awed at the sight of our three beautiful healthy children, Aoife, Roisin and Eoin – aged 4,2 and 1 – there together gathering decorations and dancing to Christmas tunes. Our prayers and dreams had been answered, we were a family of five, life was brimming with joy and the future was full of possibilities.
Aoife was diagnosed with Leukaemia just four months later – the bombshell was dropped and our lives were irreversibly changed. Although, at first the Leukaemia diagnosis was a less aggressive type, within two weeks there were complications and many setbacks. Thankfully, we got our breakthrough later that year and her condition improved.
She had suffered and endured, she had fought so bravely and finally was turning the corner, we believed. Aoife met Katie Taylor in Crumlin, when she visited following her amazing Olympic exploits – she was thrilled full of spirit when they met, so much so that a picture taken appeared on the front of The Irish Times the next day, the two fighters!
Aoife was well enough to go home and could continue her treatment as an out patient. We were elated, our little sweetheart Aoife was coming home with us again.
Our tragedy struck just a few days later. Aoife was in Crumlin as an out patient and suffered some form of seizure in her bed as we sat with her. Her heart stopped. Her little body had endured so much in the three months since diagnosis. The hospital staff tried to bring her back but couldn't, we froze in shock, but found a way to whisper a few final words into Aoife's ear as she slipped away – we loved her, she had tried so hard, we were so sorry we couldn't save her. We were heartbroken. Our world fell apart that day when Aoife lost her cancer battle on August 30th, 2012 at 7.20pm.
Perhaps it is for another time, to write how we as a family have found a way to claw our way back to life again. It is a story of family endurance, of resilience and love for each other with Roisin and Eoin, and our precious little Amy who was born a little over a year after we lost Aoife. Aoife's story is our story and some nine years after she passed away, she is connected to us in ways we could never have comprehended, and our love for her guides us forwards together. Love endures always and Aoife has taught us that.