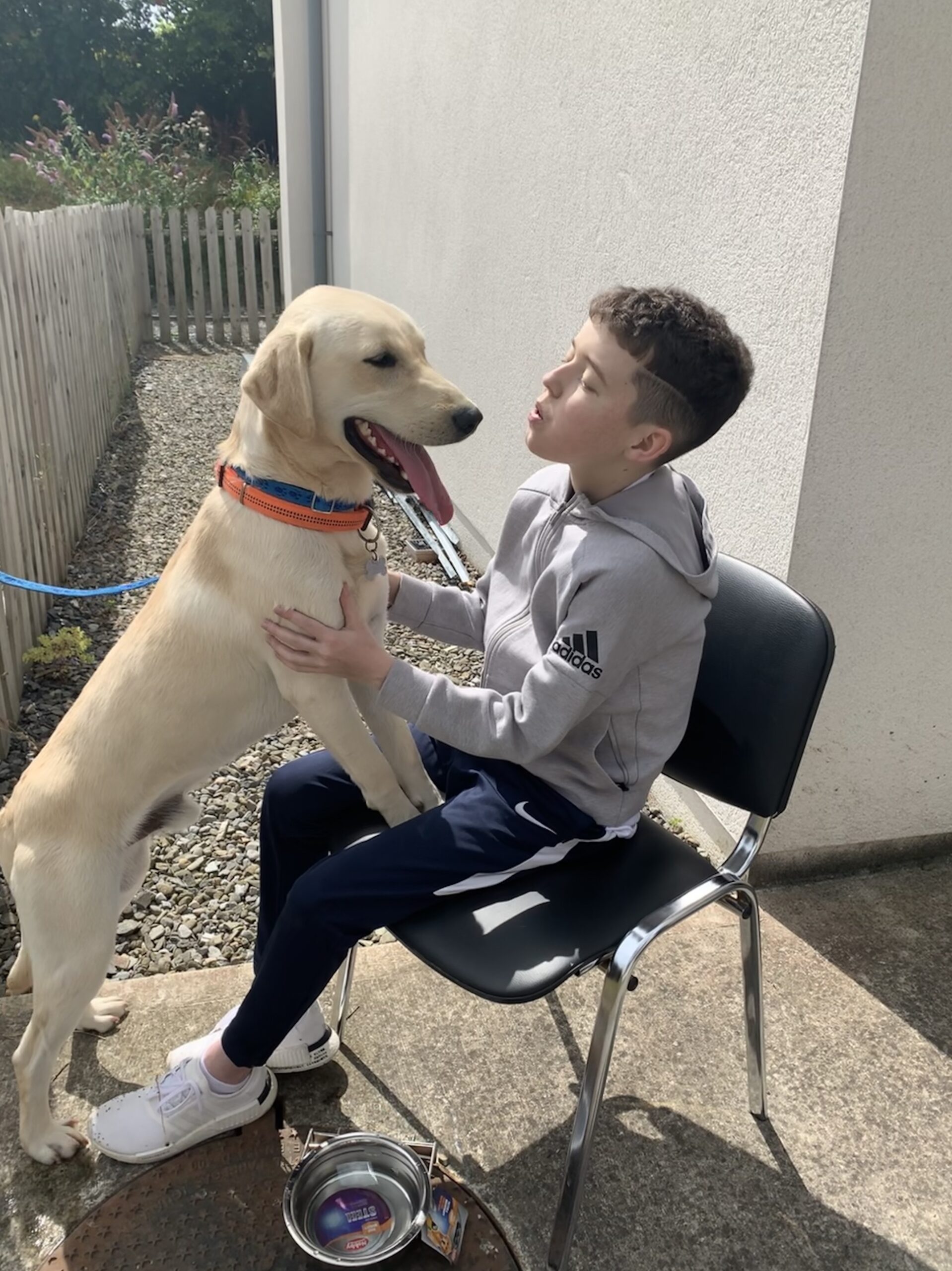 Cian Neary, by his Mum Evelyn (founder of Cian's Kennels)
Cian was our one in a million. I know everyone says that, but he was. He was funny and laid back and he could get himself out of trouble by turning on the charm! I was always on the road with him, between soccer, Gaelic and meeting friends and that's been one of the hardest things since he died – filling that time.  
I wonder if he knew that time was of the essence because he never stopped. He loved being surrounded by people. His brother Shane is different, quieter, but they had an amazing bond. Cian would tease him, but he looked out for him too.  
Cian was diagnosed in September 2018 and it was a rollercoaster – good news one week, bad the next. He had a very tough year and a week didn't go by without hospital admission. He handled it remarkably well, he surprised us. Losing his hair was a big thing for him but his attitude throughout it all was 'what can you do about it'.  
We always tried to keep the positive side up but it was difficult. You have an active 14 year old and you take him out of school, sport, everything. He amazed me and I was so proud of him. He treated everyone with respect. We have a lot to learn from these kids – resilience, manners, bravery. 
There were a few confessions towards the end that always make me smile. Cian got a bang of a hurl one day a few years ago and later that evening, he came out of the bathroom and said he'd fallen in the shower and cut his head. So, of course, we were concerned that the earlier knock had made him dizzy so we brought him to Mullingar to check for concussion. He needed stitches. When he was sick in hospital he said 'I've got something to tell you. I didn't slip, I was tumbling and I fell off the bed! He let us take him to be checked out for concussion! 
When Cian was diagnosed his consultant told him that it might be a good idea to ask us for something that he really wanted. And that's where Cian's beloved dog Cooper came from. When Cian was home but unable to go to school or take part in sport, Cooper gave him great structure and fun. In June 2019, we thought we were ready for a bone marrow transplant and had a match in the UK. But when we went in with a sore throat, we were told it was back with a vengeance and it became obvious that we'd be in hospital for a while.  
So we brought Cooper to Dublin and from then on he became part of everyday life. The goal was for Cian to see him every day and the hospital knew that. There was no facility to cater for it and Cooper would be tied to a fence out the back for the visit. It brought Cian joy, normality, fun and distraction and we have lots of lovely memories from that time.   
After Cian died, our vision was to do that for other children. We knew it had to be easy to access, free, structured and safe. We started looking into registering as a charity, garda vetting and liaising with the hospital. There was no template to follow, I don't think this model is done anywhere else in the world, so we were asking a lot of the hospital. There were a lot of challenges and we didn't foresee all of them.  
We have huge volunteer help, including a panel of volunteer drivers in Dublin and Longford. The dogs are kennelled in the DSPCA and shuttled back and forth to the hospital for scheduled visits.  
We did it for us and for Cian. We wanted to bring that joy that we saw in Cian to other children and we can make sure that he's remembered.  
I say to people, if you take a leg off a four-legged table, it won't stand again and that's what we're like. I've no regrets because we were always together.  
Cian passed away on 23rd September 2019.