Knowing the signs of childhood cancer could save a life
A national children's cancer charity is asking families and the medical community to be aware of the early signs of childhood cancer, as Childhood Cancer Awareness month comes to a close. Knowing the signs can save lives.
Childhood Cancer Foundation Ireland notes that each year, around 200 children (aged 0-16 years) are diagnosed with cancer in Ireland. A diagnosis of childhood cancer has a devastating impact on the entire family, stopping life in its tracks. Early diagnosis has a significant impact on the treatment options and prognosis for children.
According to Laura Cullinan, voluntary Director of Childhood Cancer Foundation Ireland, and parent of a childhood cancer survivor, parents should always trust their gut instinct when it comes to their children's health.
"My daughter Isobel was 21 months old when I was concerned about weight loss and a swollen abdomen. I knew in my heart something wasn't right. I am so grateful to our GP and paediatrician, whose quick actions resulted in an early diagnosis of a kidney tumour (Wilms) at stage 1. This tumour generally responds well to treatment. Unfortunately, Isobel relapsed with a tumour in her lung but we were lucky to have more treatment options available because of the initial early diagnosis and response. Isobel is now 8 years old, cancer free and doing well."
Dr Michael Capra, Consultant Paediatric Oncologist at CHI at Crumlin, reiterates that awareness of the signs is key.
"Approximately one child per week will be diagnosed with leukaemia in Ireland, with the same number again diagnosed with a brain tumour. Nobody wants to think about childhood cancer but it's vital that parents and GPs know the signs because treatment can be very effective, particularly with early intervention."
"The signs and symptoms can look very innocuous on their own so we are looking for persistent or recurring signs. Please remember, if your child has some of these symptoms, it does not mean that they have cancer. But it's important that they are seen by a doctor, who can rule out a more serious problem. More than likely, it will be something minor, but we want to catch those rare cases where it's something serious as early as possible."
Laura Cullinan "Every year for Childhood Cancer Awareness month we stand in solidarity with the families fighting childhood cancer and the survivors. We remember the children who have died too soon from cancer and we #LightItUpGold for them and their families, by lighting landmark buildings gold and wearing gold ribbons. This year, we hope that by highlighting the signs and symptoms of childhood cancer we improve the outlook for families receiving this terrifying diagnosis."
Childhood Cancer Foundation Ireland are also asking people to light a candle at 8pm on Wednesday 30th September and take a moment to remember children and families affected by childhood cancer.
Photo Credit: Grace Kelly Childhood Cancer Trust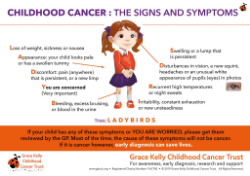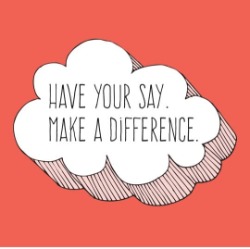 We are asking for contributions from parents and anybody concerned with childhood cancer to give Childhood and Adolescent Cancer a strong focus in the Consultation on the EU Beating Cancer Plan.
As members of CCI-Europe (Childhood Cancer International Europe) Childhood Cancer Foundation Ireland, CanCare4living and CanTeen Ireland together with medical professionals, other organisations and individuals are asked to encourage as many responses as possible to ensure that Childhood and Adolescent Cancers will be noticed by EU policy makers to ensure better awareness, access to innovative treatments, research, eradication of inequalities, care for survivors and financial supports. This is an important opportunity to have your voice heard at EU level
If you think you can help, please do the following before 11pm Irish time 7th May 2020.
1. Register on https://webgate.ec.europa.eu/cas/eim/external/register.cgi (confirmation email may take up to 24 hours-so you are encouraged to create an account well in time to allow completion of the questionnaire before the deadline.
2. Access the EU Cancer Public Consultation https://ec.europa.eu/…/i…/12154-Europe-s-Beating-Cancer-Plan
CCI-Europe, SIOPE, and PanCare, (the Organisations representing parents, survivors and the medical professionals working in the field of childhood cancer) have adopted a collaborative approach to the consultation and have developed a template of replies with agreed key messages, which you can use and add to if you wish.
The more completed questionnaires received, the more importance Childhood and Adolescent Cancer will receive in the EU Beating Cancer Plan.
Click HERE for a copy of the questionnaire.
The number of submissions matter – this is your chance to be heard – Together we can make a difference.
https://www.pancare.eu/…/initiatives/12154-Europe-s-Beating…
https://ec.europa.eu/…/i…/12154-Europe-s-Beating-Cancer-Plan